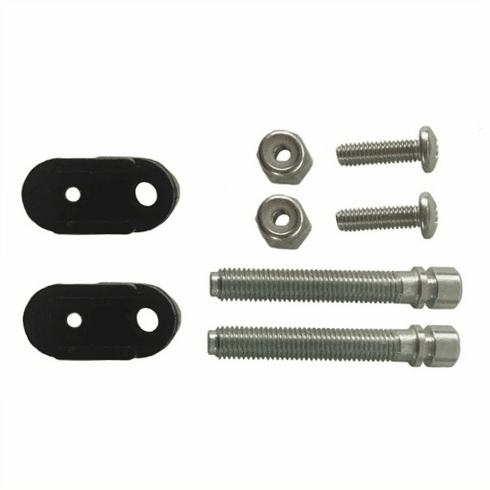 ( JHLA-1 ) Headlight Adjuster Kit for 1972-1986 Jeep CJ5, CJ6, CJ7 and CJ8 Scrambler by MTS
Product Description
Sold in pairs with adjuster screws, stainless steel mounting screws and nylon-inserted nuts. The OEM set screw had a phillips head, we have replaced with a 1/8" allen head (1/8" allen wrench not included). Replaces # 4005808.
Fits:
1972-1983 Jeep CJ5
1972-1975 Jeep CJ6
1976-1986 Jeep CJ7
1981-1985 Jeep CJ8
Reference Number : JHLA-1
MTS Company L.C. manufactures the highest quality, replacement fuel tanks from high-density, cross-linking polyethylene. All MTS fuel tanks are proudly made right here in the USA for over 24 years. MTS has grown from one CJ fuel tank to 67 different tanks for Chevy & Ford Trucks, Jeep Vehicles and SUV'S. With the introduction of each new fuel tank, MTS has added additional fuel sending units, fuel and vent hoses, radiator hoses, Jeep water pumps, differential gaskets and specialty parts with many more parts in development.